CJM Kyle Scholarship Fund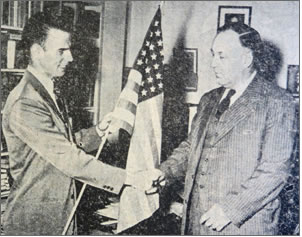 Criteria: Made to one student, not renewable, attending university or community college (online colleges and universities ineligible), based upon both financial need and to the student's promise of completing his or her educational goals.
Amount: $1,000
The CJM Kyle Scholarship Fund provides a non-renewable one-year $1,000 award to an Orange County High School graduate who plans to attend university or community college. (On-line colleges and universities are not eligible.) Applicants must demonstrate financial need and a commitment to fulfill their educational goals.
The first scholarship was awarded in June, 2011. The Fund honors the memory of Mr. CJM Kyle, who served as Superintendent of Orange County Public Schools from 1938 to 1960.
Orange County Education Foundation
Taylor Education Administration Complex
200 Dailey Drive | Orange VA 22960
treasurer@ocedfoundationva.org
The Orange County Education Foundation does not discriminate on the basis of gender, race, color, age, religion, national origin or disability in its employment practices or educational program and activities.