Taylor and Phyllis Grasty Medical Scholarship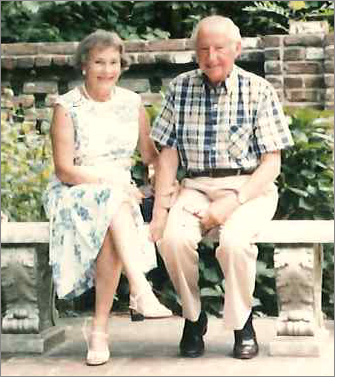 Criteria: (1) Graduate of Orange County High School; (2) pursuing a professional education, in order to become either a nurse, a medical doctor, a veterinarian, or a dentist; (3) enrolled at a medical, nursing, veterinary, or dentist program in the Commonwealth of Virginia.
Amount: Varies depending on investment income (five @ $3,000 for 2015)
The Taylor and Phyllis Grasty Medical Scholarship Fund (Formerly the PTG Medical Scholarship Fund) was established in 2013 in memory of Phyllis Manley Grasty and her husband, Taylor Pierce Grasty. The Grastys were long-time Gordonsville residents and members of Christ Church in Gordonsville.
Mrs. Grasty was active in the Episcopal Church Women and the Altar Guild. She belonged to the Keswick Garden Club and was an avid gardener. She was also a Whipper-In for the Somerset Bassets. Before his death in 1993, Mr. Grasty was the retired president of Grasty Pallet, Inc. of Orange and served as a vestryman and trustee of Christ Church.
The Taylor and Phyllis Grasty Medical Scholarship Fund was established through a memorial gift of $246,000 from Mrs. Grasty's estate following her passing in February, 2013. Prior to her death, Mrs. Grasty supported the Orange County Education Foundation anonymously through the PTG Medical Scholarship, which awarded over 60 scholarships totaling over $56,000 from 2004 to 2012.
"She was always eager to help and donate," Dale Hawley, a friend of the family, told the Orange County Review in July of 2013. "She's left quite a local legacy [through her donations].
"In July of 2013, Gibson Auction hosted a two-day estate auction of Mrs. Grasty's belongings, benefiting the newly created memorial scholarship fund. It raised approximately $45,000, according to the Orange County Review. The total earnings on the fund are to be distributed each year for scholarships. At a five percent return, it is estimated that approximately $12,000 in scholarships may be available for several fortunate Orange County high school graduates each year.
The income from the fund provides annual scholarships to graduates of Orange County Public Schools who are pursuing a professional education in order to become a nurse, medical doctor, veterinarian or dentist and are enrolled in such a program in the Commonwealth of Virginia. Awards are based on academic performance, involvement in extra-curricular and public service activities, and financial need. Scholarships are reviewed annually to certify that recipients are maintaining their commitment to their pursuit of becoming a physician, nurse, veterinarian or dentist.
Orange County Education Foundation
Taylor Education Administration Complex
200 Dailey Drive | Orange VA 22960
treasurer@ocedfoundationva.org
The Orange County Education Foundation does not discriminate on the basis of gender, race, color, age, religion, national origin or disability in its employment practices or educational program and activities.